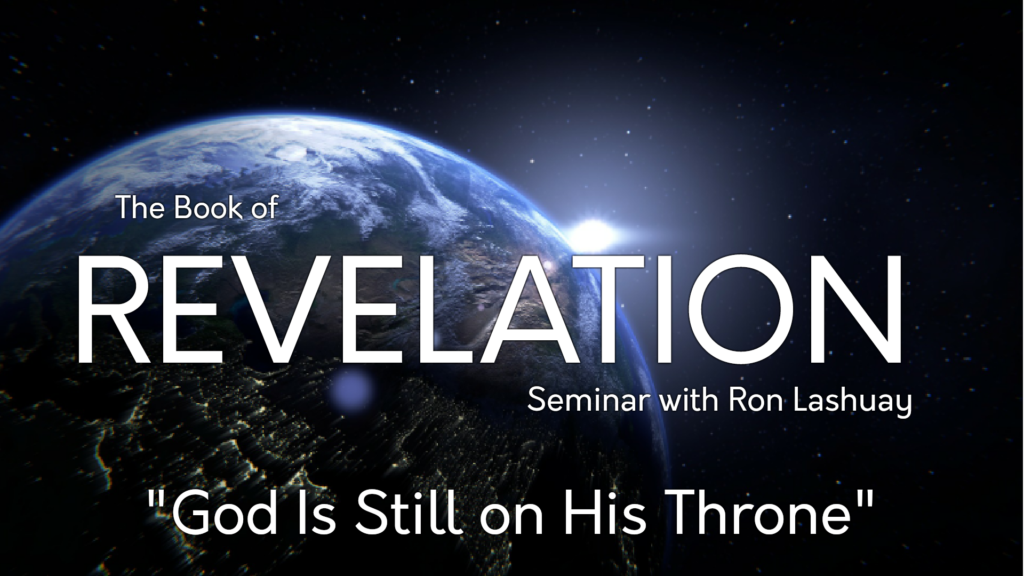 The Book of Revelation is filled with a message and many mysteries. It is a book of the Bible that contains vivid imagery and striking symbolism. Yet it is a book of prophecy with a message in which the Holy Spirit seeks to pull back the curtain of the end times. It is a book in which we see the Son of God in heaven along with His sovereign purposes being fulfilled here on earth. Through all the events that have yet to take place, there is great comfort in knowing that God is still on His throne.
Pine Island Bible Church will be holding a 9 session seminar on the Book of Revelation with Ron Lashuay as our guest speaker. Ron and his wife Anne are former missionaries to the Philippines. Ron is now on staff at Calvary Bible Church in Fond du Lac, Wisconsin. His love for our Lord and His Word is without question to those who spend any time with him. We are grateful for his passion for this book of the Bible and his desire to lead us through this survey of Revelation.
With each session you will find an outline with additional notes and for note-taking.
Session #1 – "Things Which You Have Seen"—Revelation 1 (pdf outline here)
---
Session #2 – "Things Which Are"—Revelation 2-3 (pdf outline here and chart)
---
Session #3 – "Things Which Will Be Hereafter" (Part 1)—Revelation 4-7 (pdf outline here)
---
Session #4 – "Things Which Will Be Hereafter" (Part 2)—Revelation 8-12 (pdf outline here)
---
Session #5 – "Things Which Will Be Hereafter" (Part 3)—Revelation 13-16 (pdf outline here)
---
Session #6 – "Things Which Will Be Hereafter" (Part 4)—Revelation 17-18 (pdf outline here)
---
Session #7 – "Things Which Will Be Hereafter" (Part 5)—Revelation 19-20:3 (pdf outline here)
---
Session #8 – "Things Which Will Be Hereafter" (Part 6)—Revelation 20:4-15 (pdf outline here)
---
Session #9 – "Things Which Will Be Hereafter" (Part 7)—Revelation 21-22 (pdf outline here)